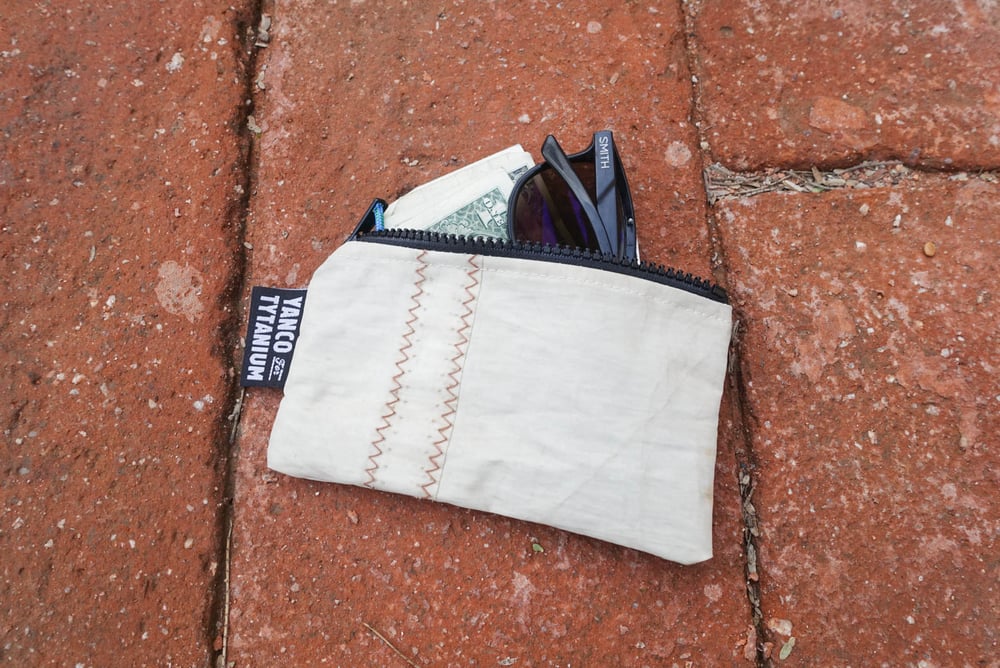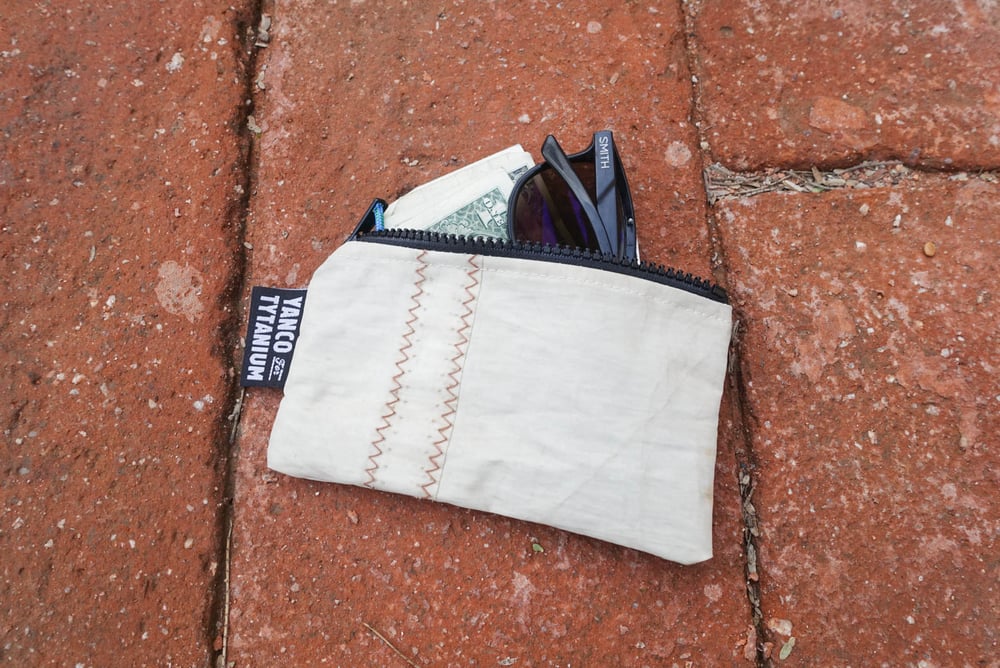 Yanco for Tytanium Recycled Viault Sail Cloth Pouch
$20.00 / Sold Out
Just a pouch to keep your stuff together while riding, hiking, or whatever it is you like to do with stuff that you like to keep together. These are all made from a sail that was used on my grandparents boat when I was growing up. The sails were retired and I have been giving them new life with small projects like these. The pouch will fit an iPhone 6 and 7 but not with a case on it nor will the plus size phones fit. I like to use them more for my money, cards, tools, keys, and all the stuff that gets lost in a jersey pocket. They are not water proof so stuff inside can get wet if not otherwise protected.
I hope you enjoy it and find it as useful as I do.
Some have original stitching down one side (like pictured) and some do not (also pictured). I will be sending them randomly so you could get either one, but they are all the same size.